The Library Pool In Koh Samui, Thailand
This One of A Kind Pool In Thailand Is Made With Red And Orange Mosaic Tiles, Which Give You The Illusion Of Swimming In Blood Red Water
Katikies Hotel Pool In Santorini Greece
This Pool Is Carved Right Into A Cave. What A Refreshing Swim With That View! You'll Be Swimming 90 Metres Over The Sea Level.
Lecrans Hotel And Spa Pool In Crans Montana, Switzerland
The Panoramic Outdoor Pool Is Heated To About 34 Degrees Celsius, So You Can Enjoy An Outdoor Swim In The Midst Of The Swiss Mountains.
Blue Lagoon Geothermal Resort Pool In Grindavík, Iceland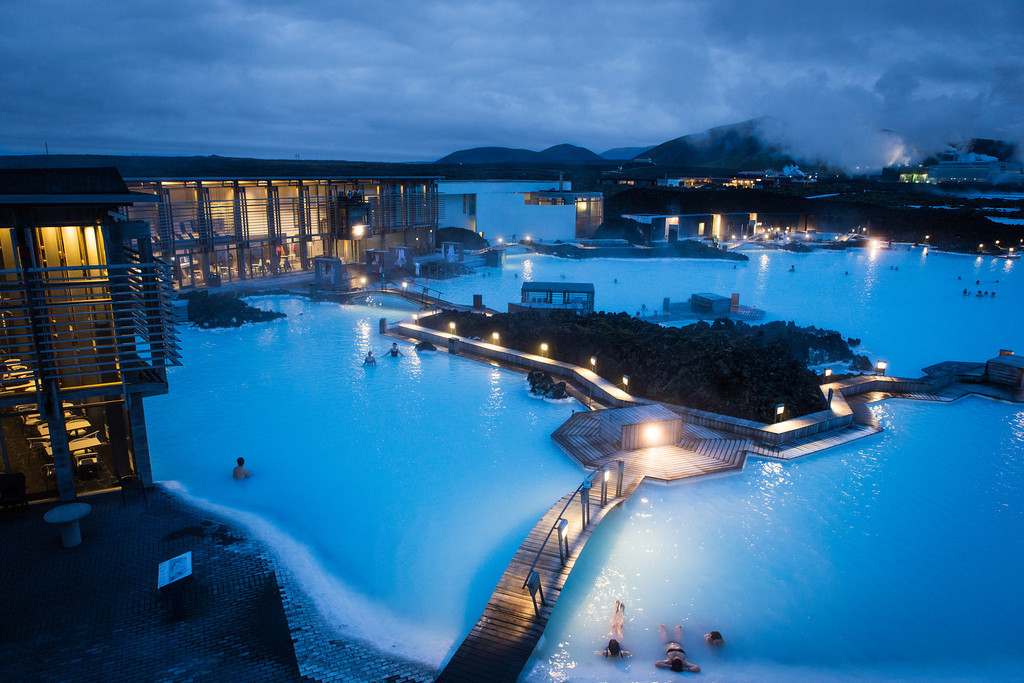 This Once In A Lifetime Experience Has To Go On Everyone's Bucket List. Iceland Is Located Over A 'Hot Spot' On The Earth, Resulting In A Lot Of Geothermal Activity. The Comfortably Warm Water Is Full Of Minerals That Are Great For Your Skin And Hair.
Burj Al Arab Hotel Pool In Dubai, UAE
Burj Al Arab Is Home To An 828 Square Metre Salt Water Infinity Pool. Within The Pool There Are Four Jacuzzis, Adding To The Relaxing Experience. The Edge Of The Pool Is A Stretch Of Sand To Make You Feel Like You're Really Swimming In The Arabian Gulf.
The Reethi Rah One And Only Resort Pool In The Maldives
This Unique Swimming Pool Is Basically 3-In-1 And Leads You Right Into The Indian Ocean.
San Alfonso Del Mar Seawater Pool In Algarrobo, Chile
This Chilean Resort Is Home To The Largest Swimming Pool In The World. It Is 1 Km Long And 35 Metres Deep, You Can Kayak And Sail In This Pool.
Gold Energy Pool At St. Regis In Lhasa, Tibet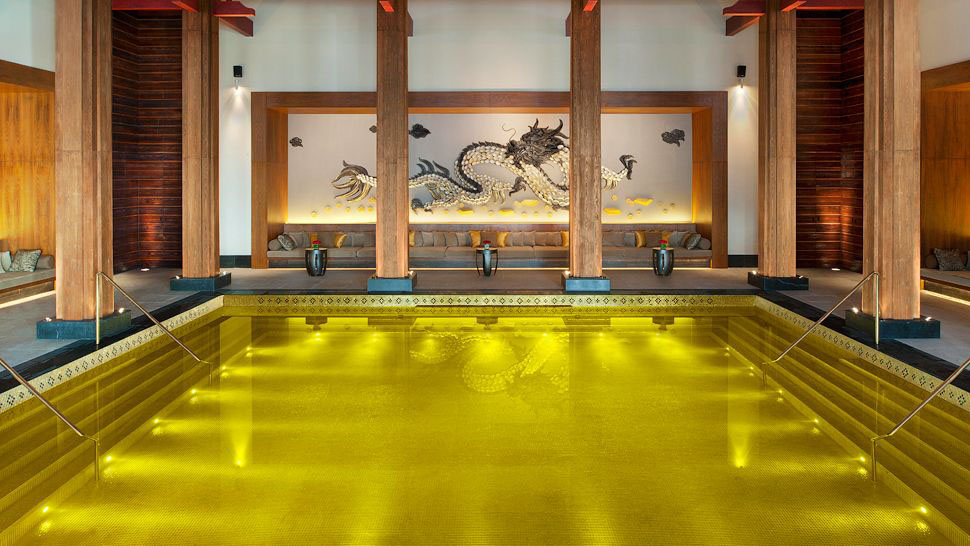 The Pool Is Made With Golden And Yellow Mosaic Tiles, And Is Filled With Sea Water.
Hanging Gardens Ubud Hotel In Bali, Indonesia
Voted As One Of The World's Most Remarkable Swimming Pools, This Widely Photographed Pool Has A Striking Formation And Is Suspended Over A Dense Rainforest, Giving Swimmers The Unique Sensation Of Floating Above The Treetops.
Carla Underwater Pool
Argentine Artist Constructed A Full-Size Pool. The Only Layer Of Water Is On Top, And It's Only 10 Centimeters Deep. The Rest Of The Space Is Completely Empty, Separated By A Piece Of Acrylic. Visitors Can Freely Walk, Jump, And Goof Around In The Underground Section, Surrounded By Aquamarine Walls. From Above The Surface, It Looks Like People Are Deep Underwater.